Texas Construction Association
Texas Construction Association is a membership organization dedicated to creating and maintaining A VIBRANT AND PROSPEROUS BUSINESS CLIMATE WITHIN THE TEXAS CONSTRUCTION INDUSTRY for subcontractors and suppliers.
Construction News from ENR
Want to read more? Visit us at ENR.com today!
Become a Member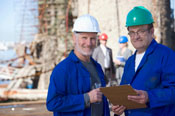 WHEN OUR MEMBERS WORK TOGETHER, POWERFUL THINGS HAPPEN!