Texas Construction Association
Texas Construction Association is a membership organization dedicated to creating and maintaining A VIBRANT AND PROSPEROUS BUSINESS CLIMATE WITHIN THE TEXAS CONSTRUCTION INDUSTRY for subcontractors and suppliers.
We work on behalf of our members for
fairly distributed responsibility and accountability
safe working environments
reasonable laws regulating the construction industry
TCA STAFF WANT TO HEAR YOUR INPUT REGARDING CURRENT ISSUES. PLEASE SEND US YOUR COMMENTS.
Construction News from ENR
Want to read more? Visit us at ENR.com today!
Become a Member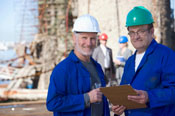 WHEN OUR MEMBERS WORK TOGETHER, POWERFUL THINGS HAPPEN!