History of TCA
Historically, many subcontractors and suppliers felt that Texas laws were not written to engender equitable conditions. Over the decades, legislation detrimental to subcontractors and suppliers had passed simply for the lack of organized opposition to the legislation. Subcontractors and suppliers had become concerned that the construction contracts they were asked to sign were increasingly unbalanced. Subcontractors and suppliers struggled under the burden of contingent payment clauses and increasingly harsh indemnification clauses included in their contracts. Negotiating a reasonable and balanced contract had become very difficult, if not impossible.
By 1997, a group of subcontractors proposed that various subcontractor and supplier associations work together, presenting a larger, stronger contingency and potentially having greater influence in representing their members' common interests. Subcontractors and suppliers who were united into a single organization advocating for issues important to them could optimize the power of their numbers to promote constructive legislative changes and defeat unfair legislation. A new entity was the best way to achieve that mission.
The Texas Construction Association (TCA) was established in July 1998 to be the voice of Texas construction subcontractors and suppliers throughout the state of Texas. Subcontractors and suppliers now have united influence in how the construction industry is governed.

In this Section
Become a Member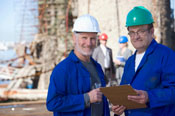 WHEN SUBCONTRACTORS WORK TOGETHER, POWERFUL THINGS HAPPEN!